Tribe365® is a behavioural governance organisation, which means we actively promote, reinforce and protect the right behaviours within teams in organisations worldwide.
Tribe365®'s mission is to help organisations build fantastic workplace cultures and High Performing Teams.
Our change management programmes and services are driven by our 'world-first' app, which tangibly measures organisational culture and shows businesses how to improve theirs.
Culture Shift™ is our flagship Programme, encompassing all of our products and services and deploying them to position businesses for growth.
Learn more about Culture Shift ™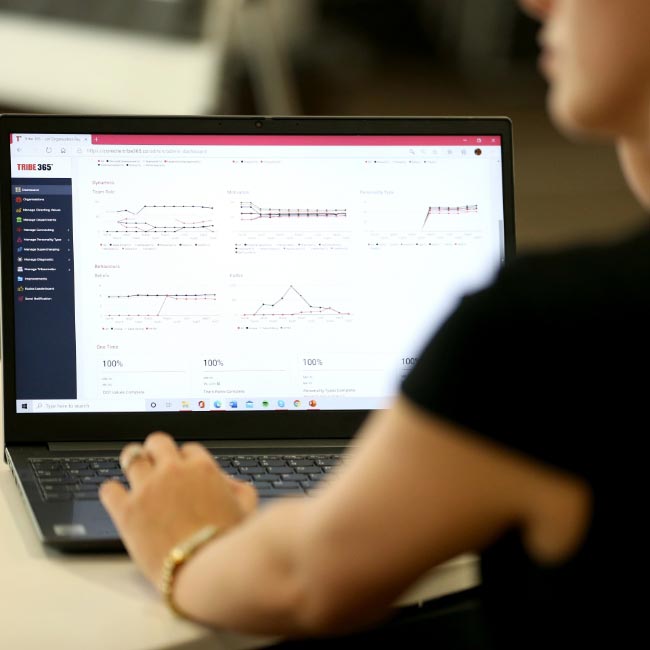 Championing High Performance In The Workplace
Life is too short for us not to live it to its fullest.
But how can organisations expect their teams to perform at their best if they feel sapped of energy? Good people and teams drift in organisational cultures that fail to direct and inspire. 
The inevitable result is that performance will drop, leading to a significant reduction in productivity and profitability.
Organisations need to act on this critical problem before it's too late.  
Tribe365 gives business leaders and managers the data insight they need to understand why their organisational cultures are falling down, and the practical tools to lift them up high.
Our app, programmes and services are proven to help organisations create fantastic work cultures that get everyone believing in what they're doing and performing at their best every day.
Contact us to start your organisation's High Performance journey
For any queries feel free to call us.
+44 (0) 1325 734847
Alternatively, submit a query and we'll follow up
Join our newsletter group to keep as informed as possible.