The 4 Key Behaviours That Lead To Higher Performance And Sales
Tribe 365 co-founder Oliver Randall was recently at glorious Wynyard Hall for Teesside Expo 2021, where he revealed 'the 4 key behaviours that lead to higher performance and sales'.
Read our blog below for a brief summary of what was a very successful day, during which some of the biggest and most influential organisations in the North East of England learnt more about how Tribe 365 can help them:
– Improve their Behavioural Governance
– Create great internal cultures that inspire employees to always perform at their best
And why these factors are so critical to enhanced efficiencies, productivity and profitability.
Be Passionate About What You Do
You'll often hear Oliver say that "It's vital that we're all passionate about everything we do," whether that applies to business or our lives outside work.
And it's not just passion for passion's sake: it's because if we don't 100% believe in what we're doing and feel passionate about it, we won't do a good job of it. It's that straightforward.
Oliver has learnt this lesson after years of delivering projects for the NHS, GlaxoSmithKline, Chetaru (one of the North of England's leading digital agencies) and now Tribe 365.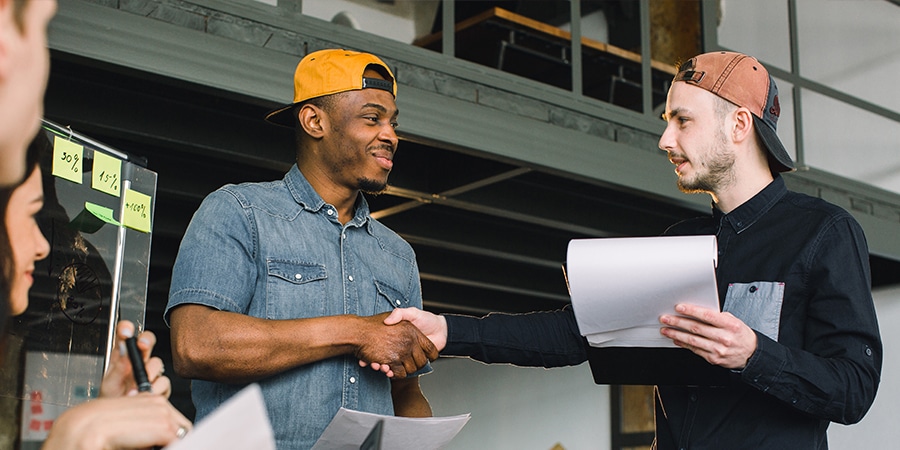 Everybody at Tribe 365 absolutely believes in the importance of that passion when it comes to making sales – a belief backed up with powerful data which clearly evidences that passion and happiness at work are inextricably linked with high performance.
Finding real passion in their work will help salespeople and sales teams develop great behaviours and habits that inevitably leads to them securing more sales. And this same finding applies to anyone working in any discipline or industry.
It's all about people totally believing in what they're trying to achieve.
And we mean 100+% believing in it. Because, if you really do want people and teams performing at their very best, this is where it all starts.
As an organisation and leader, you need to make it clear to everybody why you are doing what you are doing and only surround yourselves with people who passionately believe in it.
Does Everyone Agree With The Way Forward?
It's easy to fall into the trap of thinking that the key to a successful salesperson is to have a dog-eats-dog attitude and the tenacity to see it through.
But sales isn't just about jumping on the phone and haranguing prospects until they give in and buy your product or service.
And it isn't about lone wolves ravenous for sales, although it's certainly vital that your salespeople have the requisite hunger and instincts (please see above section about passion and belief!).
Sales teams need shared, joined-up selling strategies. They need to have shared messages about products or services. And they need to take fairly uniform approaches that produce and reproduce results.
But it's absolutely critical that salespeople and teams are not only included in conversations about strategies, messages and approaches but actually asked whether they agree with them – or, else, how are they going to find that all-important passion they need to deliver high performance?
Give them the opportunity to openly but respectfully air their views – and use the opportunity to get them onboard with the proposed way forward.
100% Honesty Is A Must
"I'm as honest as the day is long." "I say things as things as they are". "I tell it how it is".
These are all things that people say when they're trying to convince others how honest they are as individuals – and sometimes as an excuse for bluntness, insensitivity or downright rudeness.
But when Oliver and Tribe 365 talk about the importance of being 100% honest all of the time, they mean operational team honesty.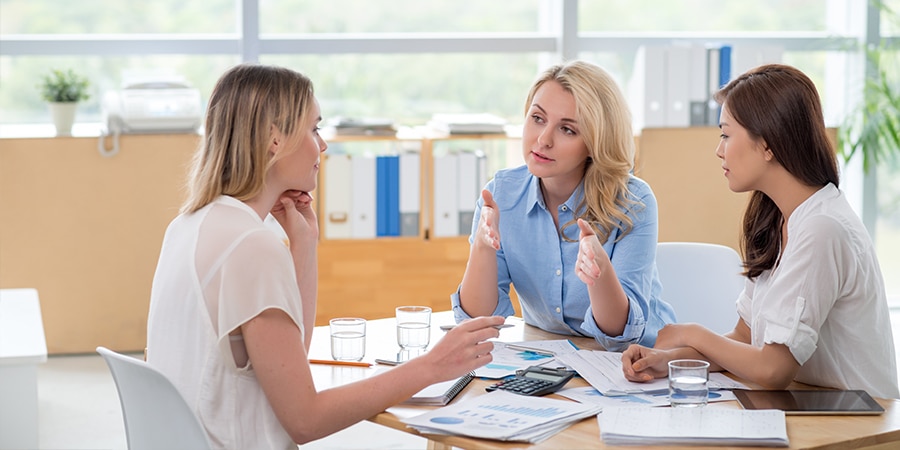 It's about tackling difficult issues together as a team as early as possible, so that they don't get out of hand. And doing so in a calm and stable way, so as to avoid conflict within the team.
By being honest and transparent about problems we're facing, we open up the possibility of other team members helping us out.
'A problem shared is a problem halved, and all that.
And the fewer obstacles salespeople and sales teams have in their way, the more successful they will be.
Interested in learning more about how to build a consistently high performing sales team? Check out this page and then get in touch to see how we can help your sales team smash it out of the park time-and-time again!