Improving Your Organisation By Changing Beliefs, Behaviours and Outcomes
Have you ever joined or heard about an organisation where the prevailing culture seems permanent and immovable?
Where it feels like – even metaphorically – there are portraits of stern captains of industry staring down on you from the walls of every wood-panelled room?
An organisation filled with people that have been there for decades who proudly tell you that, by and large, things are done in much the same way they always have been, save for the introduction of technology and other modernisations? The same core values and fine old traditions adhered to?
It may be tempting to think that it's just institutions and family businesses that are run this way.
But you'd be surprised by how many organisations of all types and sizes actually have similar perma-cultures, albeit ones that have been given a cosmetic makeover and some sheen.
Change Is Constant
Was there ever truer thing said than "The only constant in life is change"?
Heraclitus was more than onto something there – he hit the nail square on the head.
We saw change occur at lightning speed during the pandemic, as organisations looked to rapidly adapt, survive and thrive in the face of the biggest challenges some businesses had ever seen.
There was, understandably, a certain amount of "Right, let's make pragmatic business decisions and worry about the human resource consequences later" from leaders at the start of the global crisis.
But, as time went on and people below senior leadership began to burn out, questions emerged about whether this kind of work culture – where the line became increasingly blurred and working hours seemed to have no limits – was healthy and sustainable.
Was this just the classical old thing of people at the top getting the worker ants to do their bidding?
Backlash In An Employee-Led Candidates' Market
For all the talk of the spectre of mass unemployment looming at the end of lockdown, the reverse is actually true, with – at time of writing – UK unemployment at 4.8% and rapidly falling.
There are now more than one million vacancies across the UK, as organisations embark on a recruitment spree.
And companies with an inflexible culture must watch out in a 'candidate's market because:
Job opportunities are plentiful
Your employees' heads could easily be turned by competitors or other employers with reputations for having great cultures and employee brands
Your organisation could miss out on attracting the talented employees it needs to grow and compete because it has a reputation as a company with an old fashioned work culture that doesn't fit the modern world

We're already seeing a backlash against:
1. The call for people to return to the office full-time
2. Companies thinking they can impose 9-5 on their employees
There's been a huge surge in remote working job adverts for excellent jobs with equal rates of pay and benefits.
And, tellingly, the UK government announced on 21st September 2021that it was launching a consultation for a proposal that would give all employees the right to request flexible working when they start new jobs.
The success of these proposals would represent a huge win for employee rights – and a real blow against companies that want to stick to outdated ways.
Leaders Must Heed Calls For Change
Every company case study, blog, academic paper or business magazine article that you read about digital or cultural transformation will contain words to the effect that "Change must come from the top, and leaders must be seen to be leading that change."
And that's because it's entirely true.
You'll also read about how leadership teams which try to implement change without first consulting people at all levels of the organisation will inevitably fall on their faces.
Again, true.
But what other company-wide behaviours are essential to positive and successful organisational change?
Behaviours Essential To Successful Organisational Change
We entirely agree with everything in the section above.
But there are some crucial points that people regularly miss when writing or talking about truly successful organisational and cultural transformation: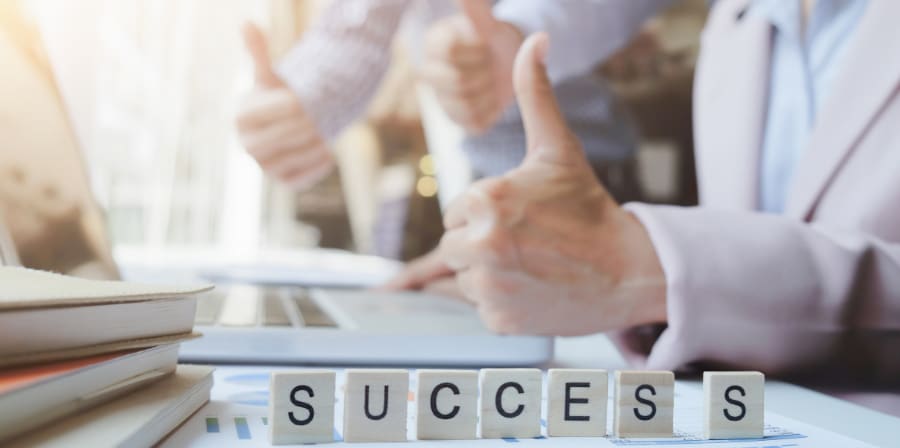 1. Does everyone agree with the way forward?
It's one thing to consult people at all levels of the organisation about change – but it's quite another to really listen and ask them if they really understand and agree with proposed ways forward
2. Does everyone believe in what they're doing 100%?
Following on from the first point, how can people 100% believe in something if they don't understand and agree with it?
More to the point, how can anyone do anything well – and with that all-important passion – if they don't believe in it 100%?
3. Encourage 100% operational honesty
What do we mean by this?
It means encouraging open discussion.
It means everyone – and we mean everyone, at all levels of the organisation – taking the responsibility to say "No, sorry, I don't quite agree with that" and calmly, rationally explain why.
It means nipping potential issues in the bud – whether they relate to strategy, tactics or human resources – through open, friendly, healthy group conversation before problems grow legs.
4. Managing our own conditions
People being confined to their desks 9-5?
It just doesn't seem realistic or right at the quarter-way point of the 21st century.
We all have distractions that collide with work, whether that's family, physical and mental health or the need for relaxation time. They're part of what makes us human.
It's important for teams to come to a shared understanding about these and agree principles everyone is comfortable with, so that these distractions can be managed and accommodated.
It's ultimately all about being a team and being able to support one another with no negative impact on output or delivery of quality work.
Start introducing these behaviours into your organisation, and you will soon be on the way to highly positive and sustainable cultural change.
Tools For Change
Tribe365® is a behavioural governance organisation, which means we actively promote, encourage and reinforce positive organisational behaviours.
Tribe365®'s mission is to help organisations build fantastic workplace cultures and High Performing Teams.
Our change management programmes and services are driven by our 'world-first' app, which tangibly measures organisational culture and shows businesses how to improve theirs.
Interested in learning more about how we can help you create and maintain a great working culture?
Then get in touch with our behavioural governance implementation experts today via our contact form or on +44 (0) 1325 734 846